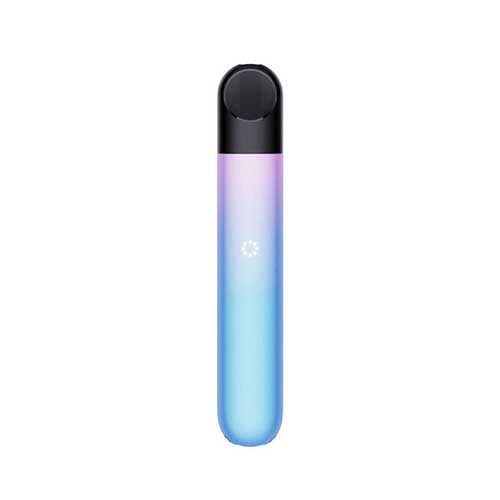 Relx Infinity Vape Device - Sky Blush
Nu. 3,500
Nu. 4,500
Nu. 1,000 Off
Out of Stock
Free Delivery
Delivery
Free delivery in Thimphu. Delivery charges may be applicable for other Dzongkhags.
Note
If you are not happy with our service or if the product is not up to your expectation, you can cancel the order on the spot when we come to deliver your order. There will not be any cancelation or delivery charge imposed for returning the goods.
Terms and Conditions
1. Prices of the products will change with time. It can go higher or lower.
2. Incase of faulty products, replacements or refund should be claimed within 24 hours after receiving the product.
3. Refund process will take 24-72 hours.
4. If delivery is required urgently, it should be mentioned while ordering the product (as a remark).
5. By ordering on Azha Pasa you agree to the above terms and conditions.
---
Product Description
The RELX Infinity Prefilled Pod vape device is the newest addition to the RELX family. As with the RELX Classic, the Infinity is a compact and lightweight pen-style device designed for both beginner and veteran vapers, but with some incredible added features.
The RELX Infinity comes with Super Smooth™ Performance enabled by Air Boost and Active-Steam Pro Technologies.

This delivers:

Comfortable vapour output temperature of <55℃
Optimised draw resistance with tolerance of +/- 0.4 kpa
Fast and sensitive draw activation of 0.2 seconds
Quiet inhalation sound of <10ᵈᵇ
Rich vapour output of between 6-7.5mg aerosol mass per puff
The RELX Infinity Device kit comes with several other new features.
---
---
Shop By Categories