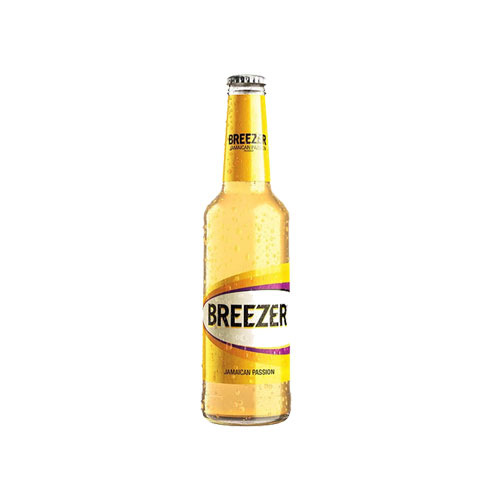 Breezer Jamaican Passion, 275ml
In Stock
Free Delivery
Delivery
Free delivery in Thimphu. Delivery charges may be applicable for other Dzongkhags.
Note
If you are not happy with our service or if the product is not up to your expectation, you can cancel the order on the spot when we come to deliver your order. There will not be any cancelation or delivery charge imposed for returning the goods.
Terms and Conditions
1. Prices of the products will change with time. It can go higher or lower.
2. Incase of faulty products, replacements or refund should be claimed within 24 hours after receiving the product.
3. Refund process will take 24-72 hours.
4. If delivery is required urgently, it should be mentioned while ordering the product (as a remark).
5. By ordering on Azha Pasa you agree to the above terms and conditions.
---
Product Description
Breezer is an outstanding way to enjoy the world's most popular rum – Bacardi. Bacardi Breezer is a mixture of Bacardi rum, tropical juices and carbonated water, creating a unique and refreshing drink.

Vibrant yellow in colour, this cooler offers aromas of pineapple, and orange zest; the palate is medium-sweet and light with flavours of passion fruit, bubble gum, and pineapple followed by a cleansing finish.

---
---
Shop By Categories