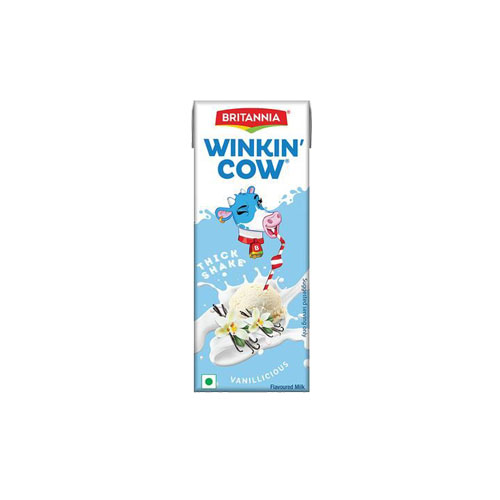 Britannia Winkin Vanilla, 200ml
Sold Out
Free Delivery
Delivery
Free delivery in Thimphu. Delivery charges may be applicable for other Dzongkhags.
Note
If you are not happy with our service or if the product is not up to your expectation, you can cancel the order on the spot when we come to deliver your order. There will not be any cancelation or delivery charge imposed for returning the goods.
Terms and Conditions
1. Prices of the products will change with time. It can go higher or lower.
2. Incase of faulty products, replacements or refund should be claimed within 24 hours after receiving the product.
3. Refund process will take 24-72 hours.
4. If delivery is required urgently, it should be mentioned while ordering the product (as a remark).
5. By ordering on Azha Pasa you agree to the above terms and conditions.
---
Product Description
Britannia Winkin' Cow Thick Vanilla Milk Shake brings the goodness of vanilla milkshakes in a convenient and lasting tetra pack. You can now enjoy this summer-delight all year long! When the abundance of thick Britannia milk pairs with the delicious vanilla flavour, we get an appetizing shake that's as tasty as healthy. Enriched with calcium and protein, the vanilla thick shake is the yummiest way to start the day. Believing in delivering fresh and healthy products, Britannia India manufactures some of India's favourite brands like 50-50, Tiger, NutriChoice, Bourbon, Good Day, Milk Bikis and Little Hearts.

---
---
Shop By Categories