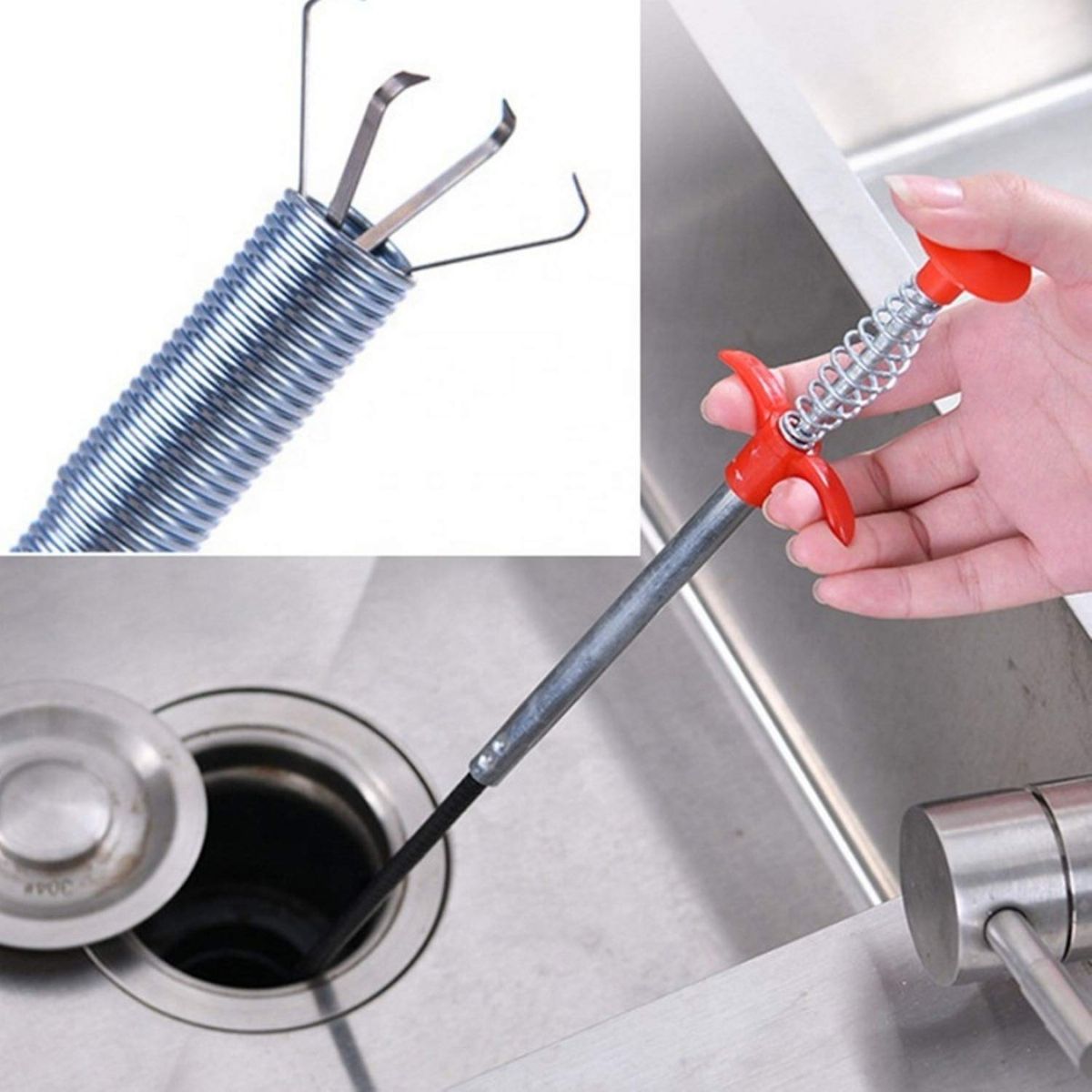 Drain Clog Remover Tool - Flexible Household Sink Grabber With 4 Claws Flexible Hose Picking Aid Tool - 1.6m - Sewer Cleaning Hook Snake Drain Grabber Tool Toilet Clog Remover
In Stock
Free Delivery
Delivery
Free delivery in Thimphu. Delivery charges may be applicable for other Dzongkhags.
Note
If you are not happy with our service or if the product is not up to your expectation, you can cancel the order on the spot when we come to deliver your order. There will not be any cancelation or delivery charge imposed for returning the goods.
Terms and Conditions
1. Prices of the products will change with time. It can go higher or lower.
2. Incase of faulty products, replacements or refund should be claimed within 24 hours after receiving the product.
3. Refund process will take 24-72 hours.
4. If delivery is required urgently, it should be mentioned while ordering the product (as a remark).
5. By ordering on Azha Pasa you agree to the above terms and conditions.
---
Product Description
This drain cleaner tools are made of high-quality stainless steel, which is durable, flexible enough and not easy to break.

Very suitable for cleaning kitchens, bathrooms, toilets, wash basins and shower ducts, especially in confined spaces and hard-to-reach places.

The spring tube drill tool is made of stainless steel, the spring is soft and flexible, it can be bent freely into the tube and has a handle for better cleaning of the plug. Simply insert the claw tip into the tube and squeeze the top. The claw shreds hair and litter.

There are a total of three models: 90cm. It is flexible enough to bend like a snake, fits many filters and tubes, and the surface of the cleaner is polished, so the tubes are not damaged.

If the drain pipe is blocked in your home. You don't have to spend a lot of money to clean it. With this tool, you can easily remove clogged objects and open drains.
---
---
Shop By Categories