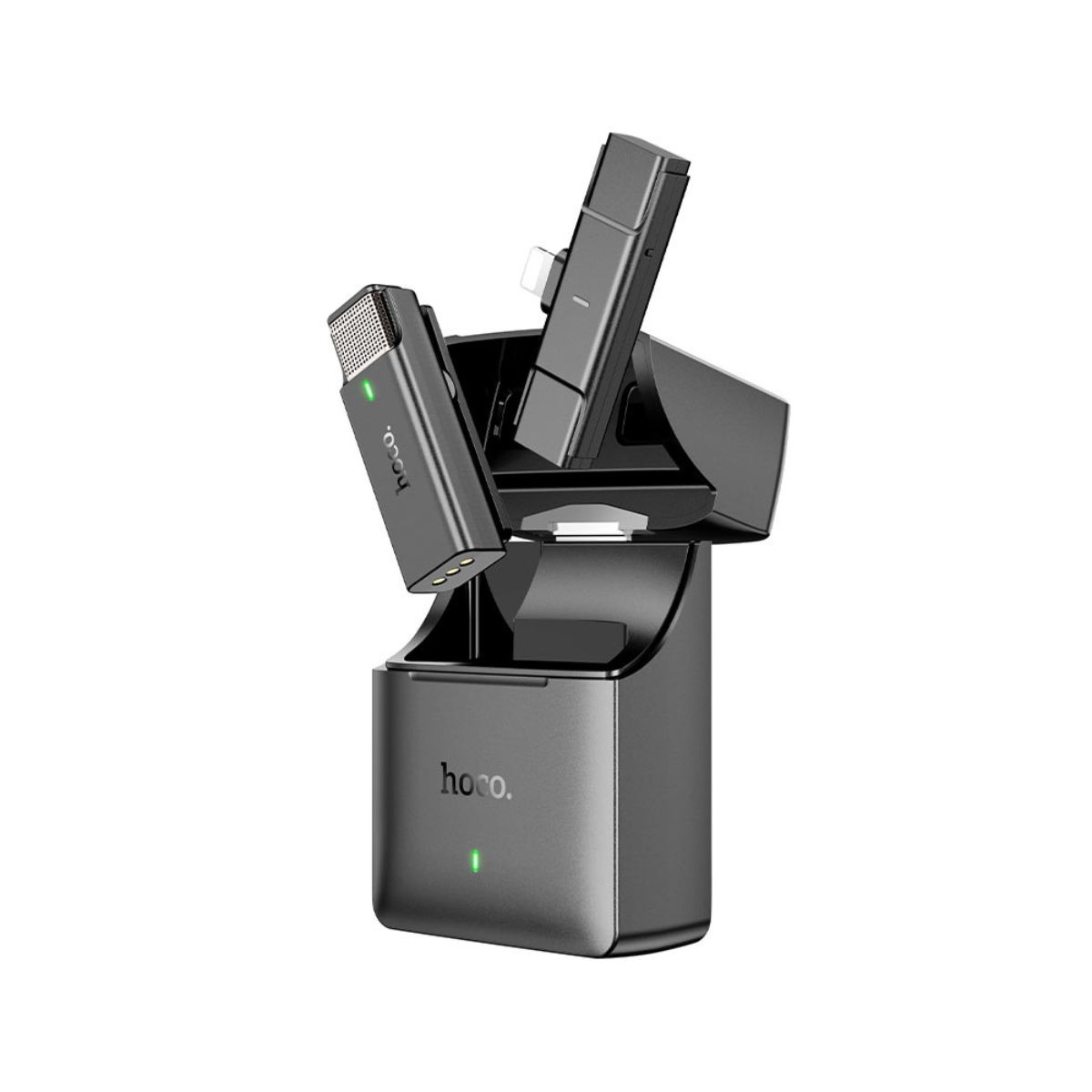 Hoco S31 Stream Wireless Microphone (Wireless Microphone+Receiver For iPhone) - Grey Nebula
Nu. 7,950
Nu. 15,900
50% Off
In Stock
Free Delivery
Delivery
Free delivery in Thimphu. Delivery charges may be applicable for other Dzongkhags.
Note
If you are not happy with our service or if the product is not up to your expectation, you can cancel the order on the spot when we come to deliver your order. There will not be any cancelation or delivery charge imposed for returning the goods.
Terms and Conditions
1. Prices of the products will change with time. It can go higher or lower.
2. Incase of faulty products, replacements or refund should be claimed within 24 hours after receiving the product.
3. Refund process will take 24-72 hours.
4. If delivery is required urgently, it should be mentioned while ordering the product (as a remark).
5. By ordering on Azha Pasa you agree to the above terms and conditions.
---
Product Description
S31 Stream, wireless microphone with receiver for Lightning, 2.4G connection, up to 120m distance, with charging case
1. Microphone: digital silicon microphone.
2. Wireless connection: 2.4G wireless signal connection.
3. Transmission range: the measured distance is 120 meters (without obstacles), and the best-recommended distance is 15 meters.
4. Battery capacity: microphone 70mAh; charging case 450mAh.
5. Work time: 4 hours, support fast charge: charge for 5 minutes, use for 1 hour.
6. Sizes: 27*54*79mm. Total weight: 79g. Microphone weight: 8.7g.
7. Receiver plug: for Lightning (original chip, support for iOS system upgrade).
---
---
Shop By Categories