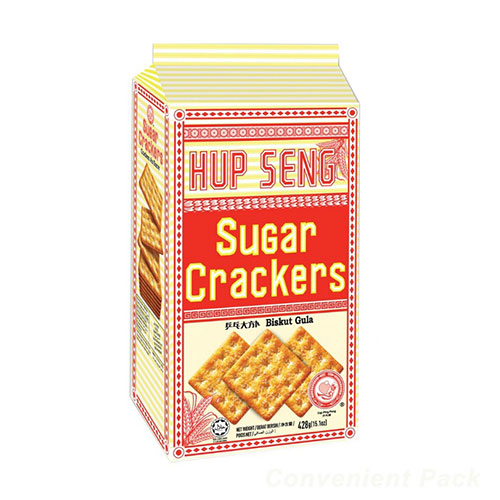 Hup Seng Sugar Crackers
Out of Stock
Free Delivery
Delivery
Free delivery in Thimphu. Delivery charges may be applicable for other Dzongkhags.
Note
If you are not happy with our service or if the product is not up to your expectation, you can cancel the order on the spot when we come to deliver your order. There will not be any cancelation or delivery charge imposed for returning the goods.
Terms and Conditions
1. Prices of the products will change with time. It can go higher or lower.
2. Incase of faulty products, replacements or refund should be claimed within 24 hours after receiving the product.
3. Refund process will take 24-72 hours.
4. If delivery is required urgently, it should be mentioned while ordering the product (as a remark).
5. By ordering on Azha Pasa you agree to the above terms and conditions.
---
Product Description
Crackersare characterized by very low fat and sugar levels. They are often used as a base for a savory topping, such as cheese or tomato, but the modern snack cracker, with its tasty coatings and flavors, may be eaten without additions. Crackers may be further subdivided into those that are fermented, including soda crackers, saltines, and cream crackers, and those that are chemically leavened like the popular snack cracker.

---
---
Shop By Categories