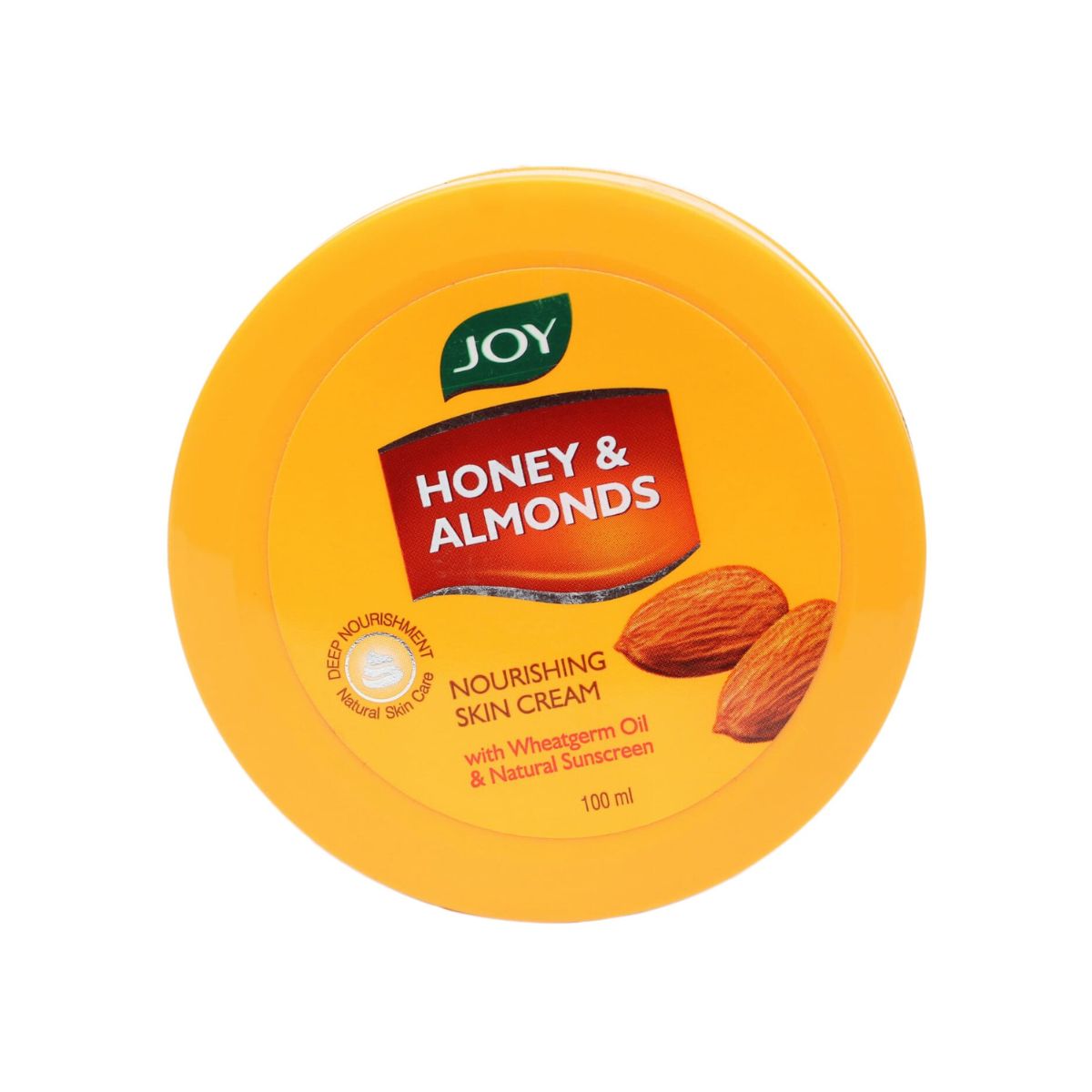 Joy Honey & Almonds - Nourishing Skin Cream With Wheatgerm Oil & Natural Sunscreen - 100ml
Nu. 100
Nu. 108
Nu. 8 Off
In Stock
Free Delivery
Delivery
Free delivery in Thimphu. Delivery charges may be applicable for other Dzongkhags.
Note
If you are not happy with our service or if the product is not up to your expectation, you can cancel the order on the spot when we come to deliver your order. There will not be any cancelation or delivery charge imposed for returning the goods.
Terms and Conditions
1. Prices of the products will change with time. It can go higher or lower.
2. Incase of faulty products, replacements or refund should be claimed within 24 hours after receiving the product.
3. Refund process will take 24-72 hours.
4. If delivery is required urgently, it should be mentioned while ordering the product (as a remark).
5. By ordering on Azha Pasa you agree to the above terms and conditions.
---
Product Description
A major source of Vitamin E, Almond provides nutrition and lubrication by penetrating into the skin easily and nourishing the deeper layers.
Along with relieving dry skin, Almond oil is effective in soothing skin inflammation and lightening dark circles. It has anti-oxidants, flavonoids and Polyphenols, that help reduce wrinkles and fine lines.
Regular usage of almond oil helps give skin a healthy youthful glow.
Honey has always been known for the benefits it offers to our skin.
Its ability to absorb and retain moisture for long hours makes it an excellent natural moisturizing ingredient.
It keeps skin fresh and well hydrated and protects it from harsh winter dryness. Honey rejuvenates and refreshes skin making it supple, radiant, youthful and silky soft
Apply daily all over the face and body. Use as often as required.
---
---
Shop By Categories