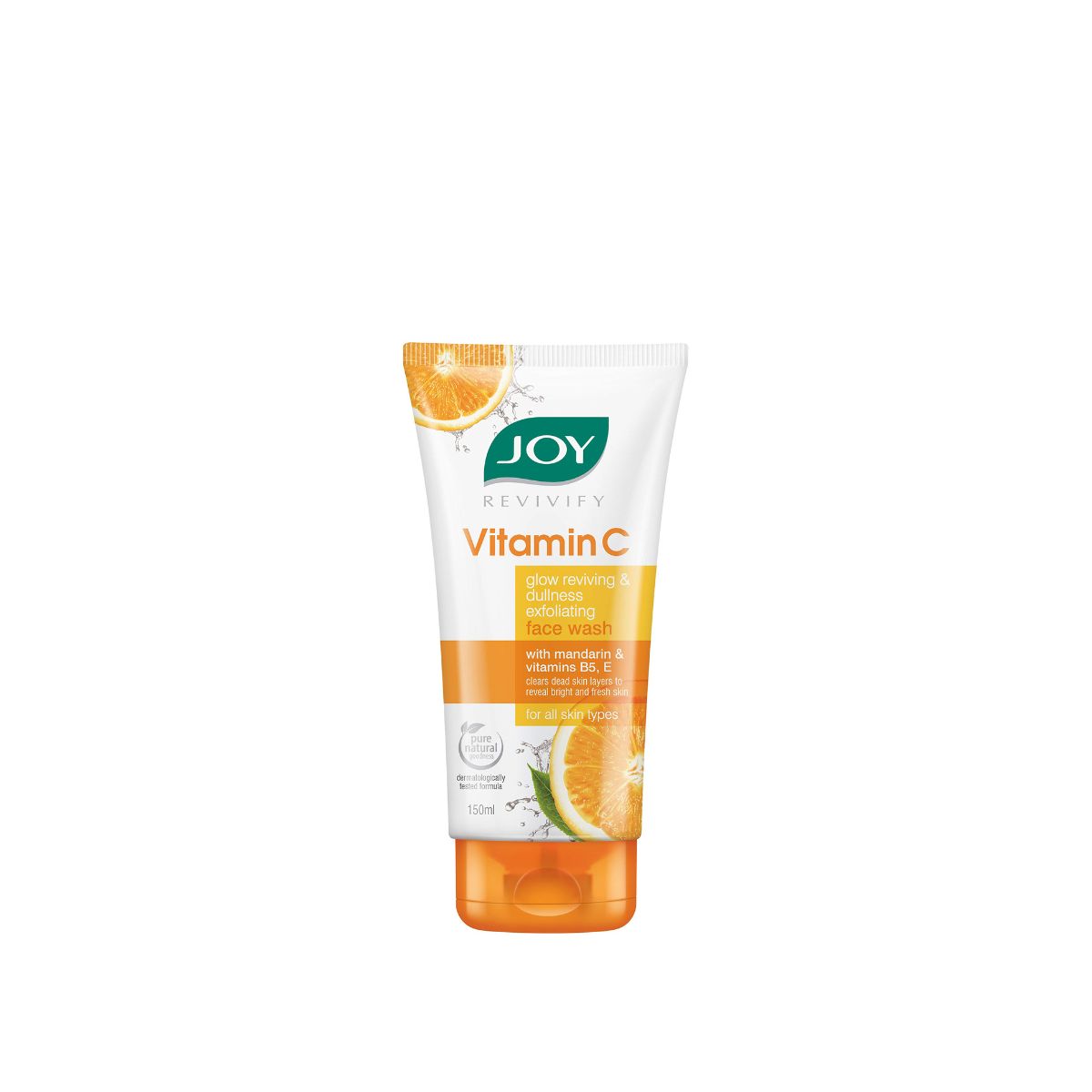 Joy Revivify Face Wash - Vitamin C - Pure Natural - For All Skin Type - 150ml
In Stock
Delivery
Free delivery in Thimphu. Delivery charges may be applicable for other Dzongkhags.
Note
If you are not happy with our service or if the product is not up to your expectation, you can cancel the order on the spot when we come to deliver your order. There will not be any cancelation or delivery charge imposed for returning the goods.
Terms and Conditions
1. Prices of the products will change with time. It can go higher or lower.
2. Incase of faulty products, replacements or refund should be claimed within 24 hours after receiving the product.
3. Refund process will take 24-72 hours.
4. If delivery is required urgently, it should be mentioned while ordering the product (as a remark).
5. By ordering on Azha Pasa you agree to the above terms and conditions.
---
Product Description
Joy Revivify Face Wash - Vitamin C - Pure Natural - For All Skin Type - 150ml
Ally for Oily Skin: Mandarins are known for tackling oily and acne-prone skin. They prevent pimples and breakouts from reappearing, thus leaving your skin spotless and glowing. Give this face wash for oily skin a try and notice the difference with regular use.
Perfect Shield from Environmental Stressors: Vitamin E envelops your skin against pollutants and dirt, improving your skin texture with continued use. Include this Vitamin E face wash in your daily skincare ritual for skin that radiates with health and goodness.
Suits Every Skin Type – This product is designed with careful and meticulous research. Enriched with the best of nature, this face wash is ideal for daily use for both men and women.
---
---
Shop By Categories