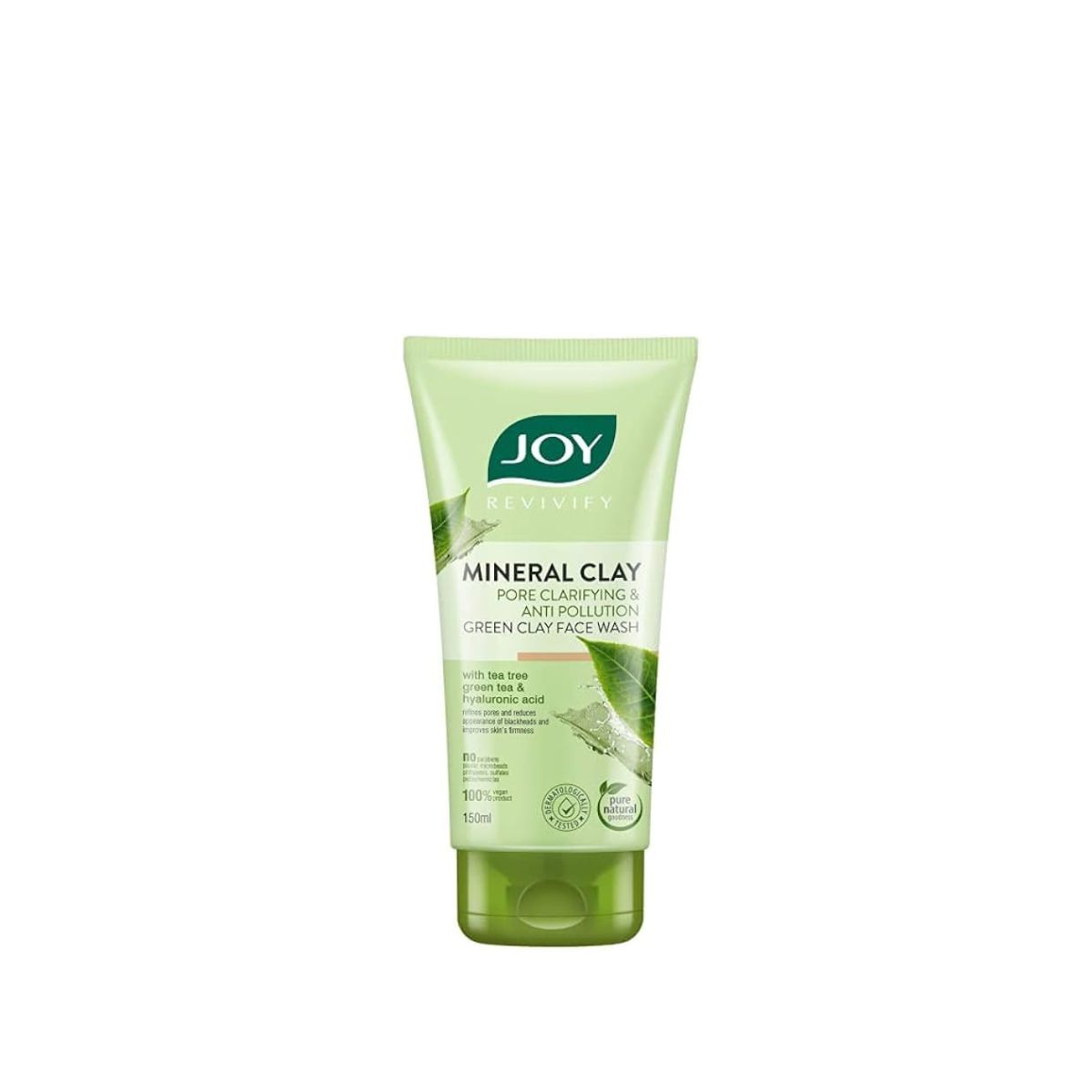 Joy Revivify - Mineral Clay - Pore Clarifying & Anti Pollution - Green Clay Face Wash - Pure Natural Goodness - 150ml
In Stock
Delivery
Free delivery in Thimphu. Delivery charges may be applicable for other Dzongkhags.
Note
If you are not happy with our service or if the product is not up to your expectation, you can cancel the order on the spot when we come to deliver your order. There will not be any cancelation or delivery charge imposed for returning the goods.
Terms and Conditions
1. Prices of the products will change with time. It can go higher or lower.
2. Incase of faulty products, replacements or refund should be claimed within 24 hours after receiving the product.
3. Refund process will take 24-72 hours.
4. If delivery is required urgently, it should be mentioned while ordering the product (as a remark).
5. By ordering on Azha Pasa you agree to the above terms and conditions.
---
Product Description
Joy Revivify - Mineral Clay - Pore Clarifying & Anti Pollution - Green Clay Face Wash - Pure Natural Goodness - 150ml
Enjoy Face Spa at home: Miss the days when you would slather clay masks on your face hoping for your skin to glow as soon as you wash it. Switch to this super-effective, clay face wash to give yourself a spa treatment at home, after a long, tiring day.
Say hello to hydration: Infused with hyaluronic acid, this face wash quenches dry, thirsty skin, supplying it with the right amount of hydration. And since moisturized skin ensures optimum collagen production, your skin feels soft, firm, and ready to take on the world!
Your ally for oily skin: Power-packed with green tea and tea tree extracts, this face wash for oily skin regulates the sebum production in your skin, keeping a check on acne before it rears its ugly head on your face.
Suits all: This brightening face wash is ideal for both men and women. Include it in your daily AM: PM skincare rituals for best results.
---
---
Shop By Categories