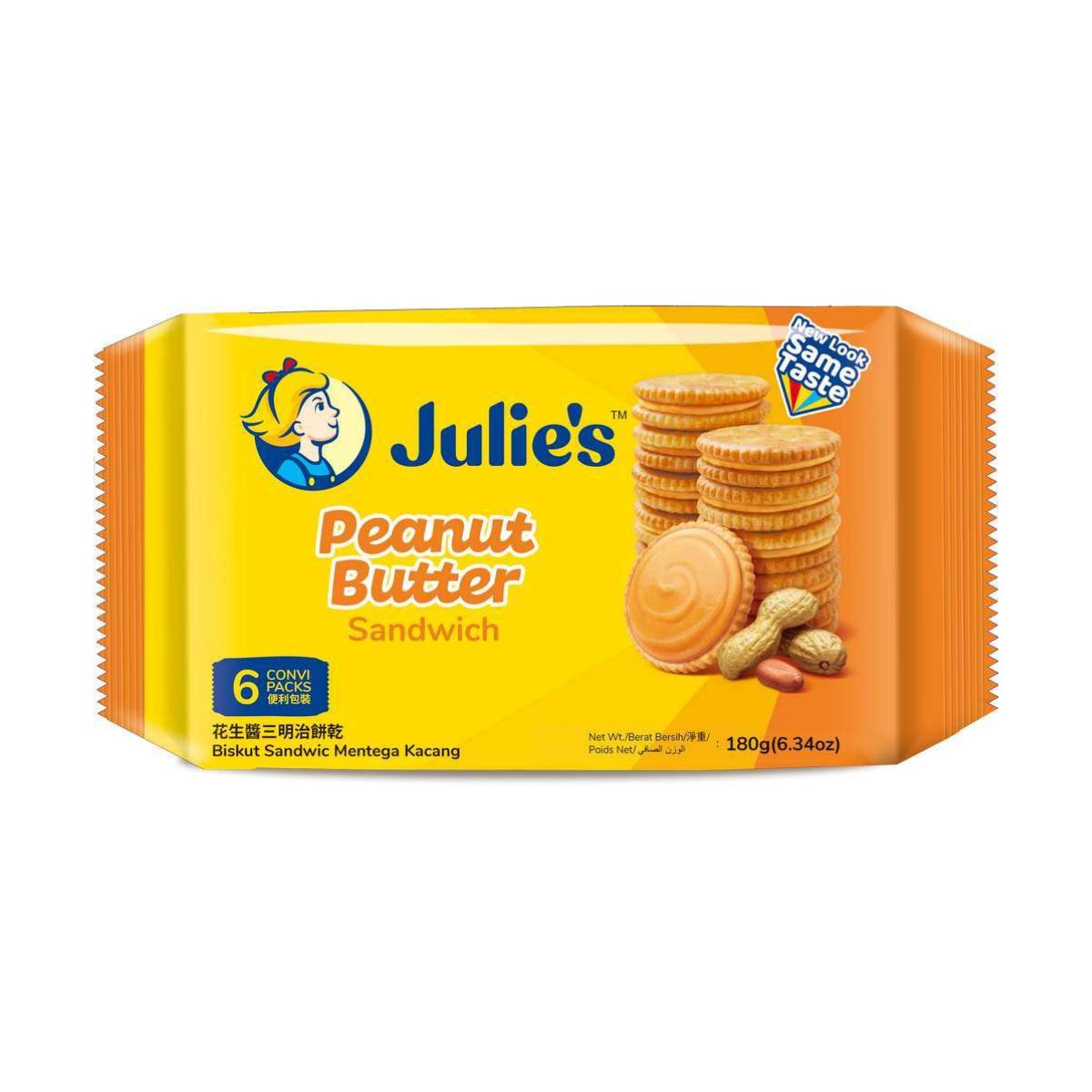 Julie's Peanut Butter Sandwich - 6 Convi Packs - 180g
In Stock
Delivery
Free delivery in Thimphu. Delivery charges may be applicable for other Dzongkhags.
Note
If you are not happy with our service or if the product is not up to your expectation, you can cancel the order on the spot when we come to deliver your order. There will not be any cancelation or delivery charge imposed for returning the goods.
Terms and Conditions
1. Prices of the products will change with time. It can go higher or lower.
2. Incase of faulty products, replacements or refund should be claimed within 24 hours after receiving the product.
3. Refund process will take 24-72 hours.
4. If delivery is required urgently, it should be mentioned while ordering the product (as a remark).
5. By ordering on Azha Pasa you agree to the above terms and conditions.
---
Product Description
Our signature product that promises a unique Julie's experience. Rich and fragrant peanut butter cream paired with crispy, golden baked and lightly salted round crackers making this the perfect snack for all occasions. There is none other like Julie's Peanut Butter Sandwich.
Wheat Flour, Peanut Butter, Sugar, Vegetable Oil (Palm Oil), Glucose Syrup, Skimmed Milk Powder, Leavening Agents [Ammonium Bicarbonate (INS 503(ii)), Sodium Bicarbonate (INS 500(ii)), Disodium Diphosphate (INS 450(i))], Corn Starch, Whey Powder, Salt, Cheese Powder, Flavourings, Yeast.
Contains cereals containing gluten, peanut and milk derivatives.
Produced in a facility that also processes products containing soy derivatives, sesame, tree nuts and nut products.
---
---
Shop By Categories