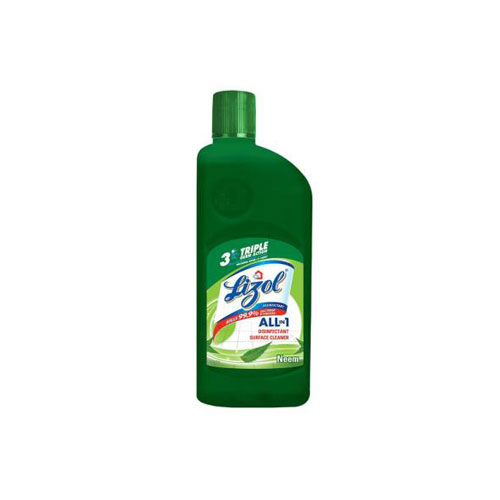 Lizol Disinfectant Surface Cleaner Neem, 500ml
In Stock
Free Delivery
Delivery
Free delivery in Thimphu. Delivery charges may be applicable for other Dzongkhags.
Note
If you are not happy with our service or if the product is not up to your expectation, you can cancel the order on the spot when we come to deliver your order. There will not be any cancelation or delivery charge imposed for returning the goods.
Terms and Conditions
1. Prices of the products will change with time. It can go higher or lower.
2. Incase of faulty products, replacements or refund should be claimed within 24 hours after receiving the product.
3. Refund process will take 24-72 hours.
4. If delivery is required urgently, it should be mentioned while ordering the product (as a remark).
5. By ordering on Azha Pasa you agree to the above terms and conditions.
---
Product Description
The specially formulated Lizol Disinfectant Surface Cleaner not only kills around 99.9% of germs and viruses, but also removes tough stains to keep your home clean and healthy. Its unique formulation enables it to effectively clean and disinfect multiple surfaces and washable areas, such as floors, tiles, sinks, kitchen counters, and other surfaces while leaving behind a pleasant citrus fragrance. It can be used directly on surfaces that accumulate heavy stains and dirt or by diluting it with water on lightly soiled surfaces. Also, it is an Indian Medical Association recommended product that can remove up to 100 types of stains and also 100 germ stains.

---
---
Shop By Categories