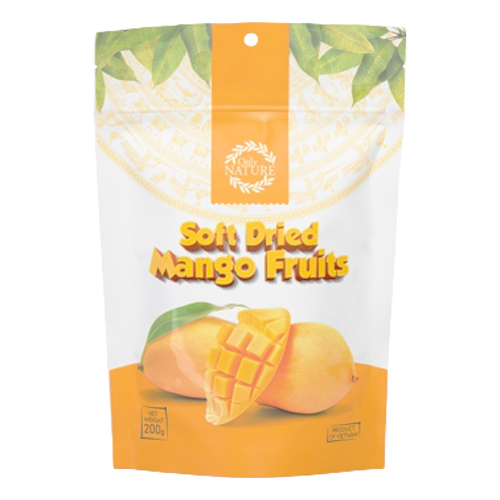 Only Nature Soft Dried Mango Fruits 200g
Nu. 350
Nu. 355
Nu. 5 Off
In Stock
Free Delivery
Delivery
Free delivery in Thimphu. Delivery charges may be applicable for other Dzongkhags.
Note
If you are not happy with our service or if the product is not up to your expectation, you can cancel the order on the spot when we come to deliver your order. There will not be any cancelation or delivery charge imposed for returning the goods.
Terms and Conditions
1. Prices of the products will change with time. It can go higher or lower.
2. Incase of faulty products, replacements or refund should be claimed within 24 hours after receiving the product.
3. Refund process will take 24-72 hours.
4. If delivery is required urgently, it should be mentioned while ordering the product (as a remark).
5. By ordering on Azha Pasa you agree to the above terms and conditions.
---
Product Description
Dried mango is made from fresh ingredients and carefully selected from Vietnamese orchards, Queen Food is committed to bringing safe, hygienic products and natural sweet taste. No preservatives are used and modern drying process retains the nutrition of the product. Queen Food is a great choice for the health of you and your loved ones.
The "golden" effect of mango on health
Good for people with diabetes

Helps increase fertility in men

Help to nourish the brain

Support weight loss

Prevent cancer

Skin beauty

AIDS digestion
---
---
Shop By Categories