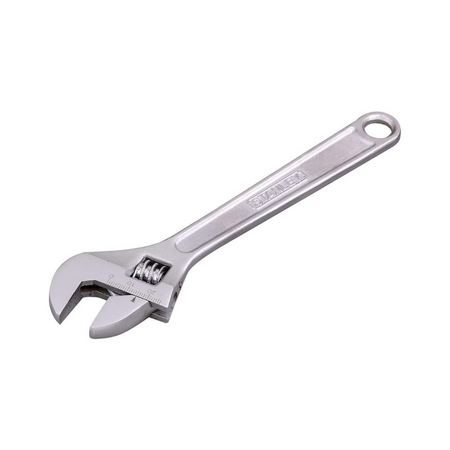 Stanley Adjustable Wrench 12 inch, STMT87434-8
Available
Free Delivery
Delivery
Free delivery in Thimphu. Delivery charges may be applicable for other Dzongkhags.
Note
If you are not happy with our service or if the product is not up to your expectation, you can cancel the order on the spot when we come to deliver your order. There will not be any cancelation or delivery charge imposed for returning the goods.
Terms and Conditions
1. Prices of the products will change with time. It can go higher or lower.
2. Incase of faulty products, replacements or refund should be claimed within 24 hours after receiving the product.
3. Refund process will take 24-72 hours.
4. If delivery is required urgently, it should be mentioned while ordering the product (as a remark).
5. By ordering on Azha Pasa you agree to the above terms and conditions.
---
Product Description
Brand: Stanley
Hand tools Type: Wrenches
Dimensions: 12 x 2 x 38 cm
Color: Sliver Product Weight: 680 g
Details: Jaws fully hardened and tempered. For holding on fastening nuts and bolts. 25 percent more torque. Rust resistant and micro satin finish. 1-piece adjustable spanner.

---
---
Shop By Categories