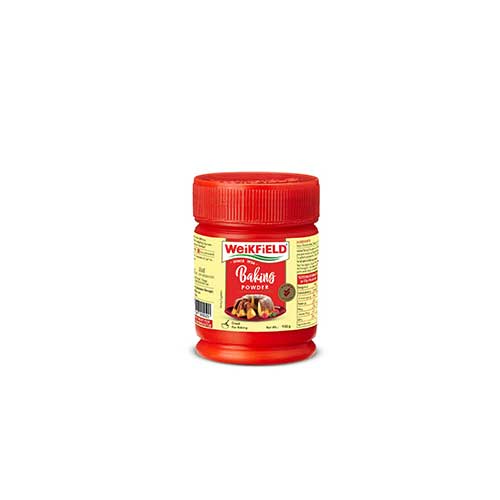 WeikField Baking Powder - 100g
In Stock
Free Delivery
Delivery
Free delivery in Thimphu. Delivery charges may be applicable for other Dzongkhags.
Note
If you are not happy with our service or if the product is not up to your expectation, you can cancel the order on the spot when we come to deliver your order. There will not be any cancelation or delivery charge imposed for returning the goods.
Terms and Conditions
1. Prices of the products will change with time. It can go higher or lower.
2. Incase of faulty products, replacements or refund should be claimed within 24 hours after receiving the product.
3. Refund process will take 24-72 hours.
4. If delivery is required urgently, it should be mentioned while ordering the product (as a remark).
5. By ordering on Azha Pasa you agree to the above terms and conditions.
---
Product Description
An ideal raising agent, Weikfield Baking Powder is perfect for all sorts of cooking. The rising action has a double benefit - it gets activated as soon as the batter is sifted and mixed, then gets another boost once the heat is applied. Thereby giving the cake, biscuits, pastry or whatever it is being made, the lightest, fluffiest most delectable texture. This double acting property has made Weikfield Baking powder the preferred choice of most consumers.

---
---
Shop By Categories