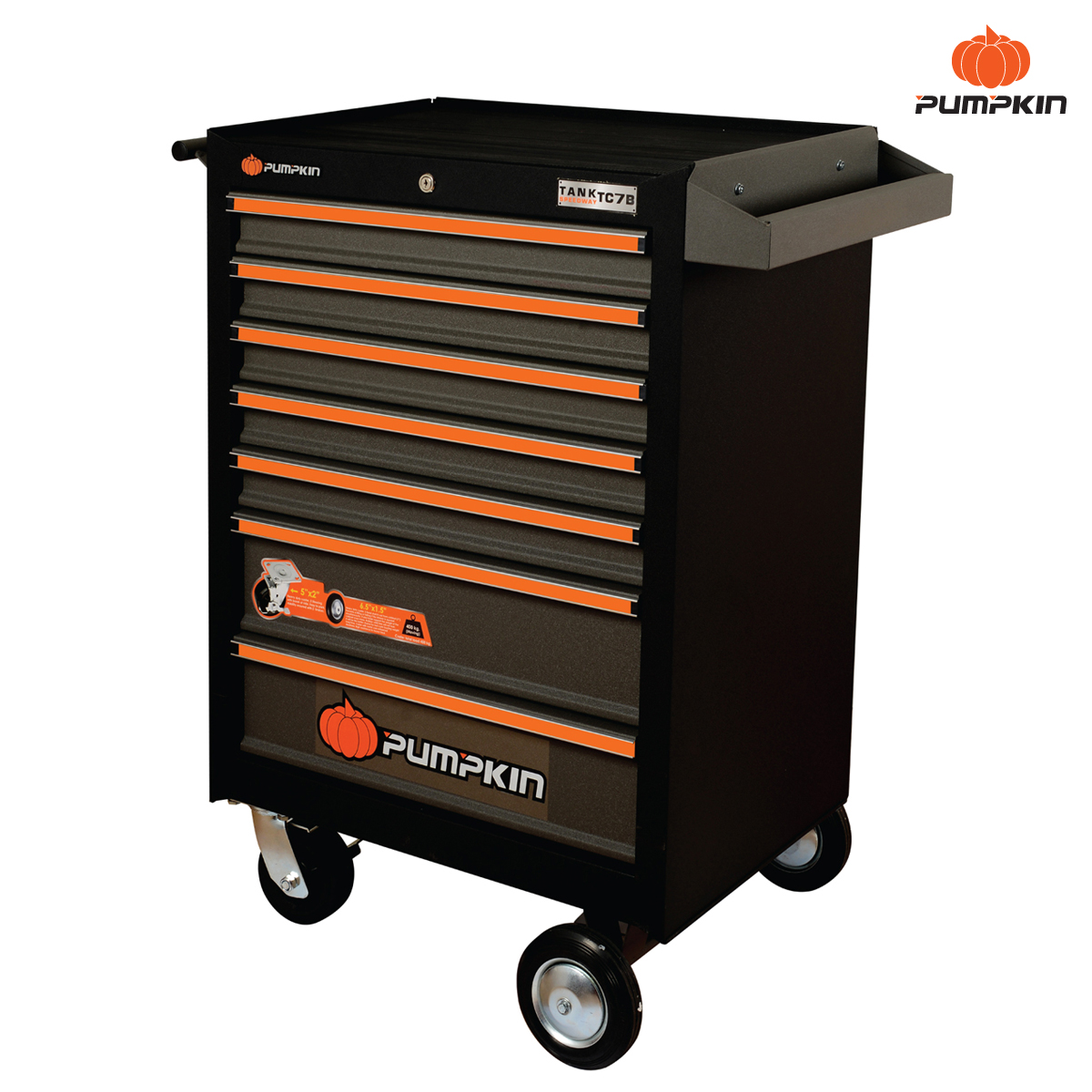 Pumpkin Toolbox Tank 7 Drawers Tank TC7B, | 20745
Nu. 23,750
Nu. 25,000
5% Off
Listing
Terms and Conditions
1. Through listing, Azha Pasa only connects buys to sellers
2. Azha Pasa is not responsible for quality and authenticity of this listing/product
3. Delivery service is not offered by Azha Pasa for this listing/product
4. Payment to be made directly to the seller and not to Azha Pasa
5. Cash back offers are to be collected from Azha Pasa
6. In order to claim cash back offers, contact Azha Pasa at 2468
---
Product Description
The front grip is aluminum. With label slot
Compact, durable slide grip provides full opening of the tongue, easy access to tools on the back of the drawer.
Flooring in foam rubber sheeting
2 large 6.5 "x 1.5" (heavy duty) wheels. Fixed wheel extends out of the 2 inch enclosure. Or even falling easily (especially if the drawer turns out simultaneously). Also supports the weight of the Tutu? Hard rubber will leak?
Side access tray (455 x 100mm) for tooling and operation with 8 screwdriver compartments.
Heavy-duty, durable metal wheels.
Maximum wheel weight for 4-wheel drive combined with 400kg
The maximum wheel weight of the four wheel drive test is 800kg.
---
---
Shop By Categories