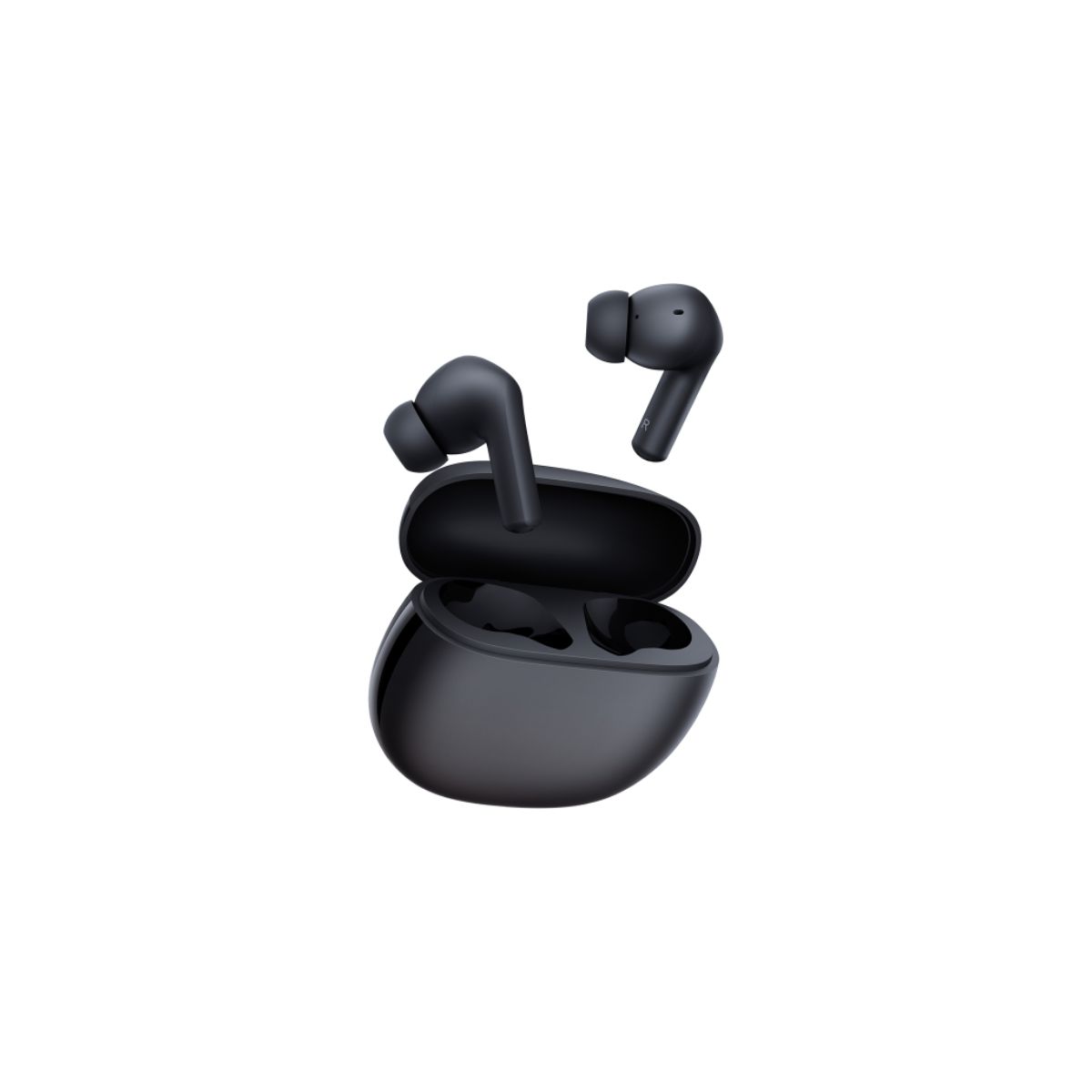 Redmi Buds 4 Active - Bass Black
Nu. 2,099
Nu. 2,999
Nu. 900 Off
Available
Free Delivery
Delivery
Free delivery in Thimphu. Delivery charges may be applicable for other Dzongkhags.
Note
If you are not happy with our service or if the product is not up to your expectation, you can cancel the order on the spot when we come to deliver your order. There will not be any cancelation or delivery charge imposed for returning the goods.
Terms and Conditions
1. Prices of the products will change with time. It can go higher or lower.
2. Incase of faulty products, replacements or refund should be claimed within 24 hours after receiving the product.
3. Refund process will take 24-72 hours.
4. If delivery is required urgently, it should be mentioned while ordering the product (as a remark).
5. By ordering on Azha Pasa you agree to the above terms and conditions.
---
Product Description
Redmi Buds 4 Active - Bass Black, 12mm Drivers(Premium Sound Quality), Up to 30 Hours Battery Life, Google Fast Pair, IPX4, Bluetooth 5.3, ENC, Up to 60ms Low Latency Mode, App Support
Drivers: The powerful 12mm Bass Pro drivers, are designed to deliver an immersive audio experience with deep, rich bass and crisp, clear highs
Battery: Unleash the freedom of extended usage with up to an astounding 30 hours of battery life. Our innovative technology ensures that you can enjoy uninterrupted music, podcasts, and calls throughout the day, without worrying about running out of power.
ENC: Enjoy crystal-clear conversations even in noisy environments, as the powerful mic captures your voice with remarkable clarity while Environmental Noise Cancellation (ENC) actively reduces background noise for an uninterrupted and immersive calling experience. Stay connected and communicate effortlessly with our premium audio solution.
Google Fast Pair: In one tap, the Redmi Buds 4 Active enables quick, effortless Bluetooth pairing with your Android* devices. You can even check to see where you last placed it.
Fast Charging: Designed to keep up with your active lifestyle, our Redmi Buds 4 Active offers rapid charging capabilities that get you up to 90 minutes of playback time in just 10 minutes.
IPX4: Designed to withstand the elements, our Redmi Buds 4 Active are built with an IPX4 rating, providing reliable protection against water splashes and sweat.
Low Latency Mode: Experience ultra-responsive audio with our Redmi Buds 4 Active' low latency mode. Perfect for gamers, movie lovers, and music enthusiasts, this mode ensures that you get a low latency of up to 60ms. Enjoy real-time sound synchronization, allowing you to react swiftly and enjoy every detail with precision.
Touch Controls: Take control of your audio experience with the touch control feature of our Redmi Buds 4 Active. Effortlessly manage your music playback and call controls, all with just a touch of your fingertips.
---
---
Shop By Categories