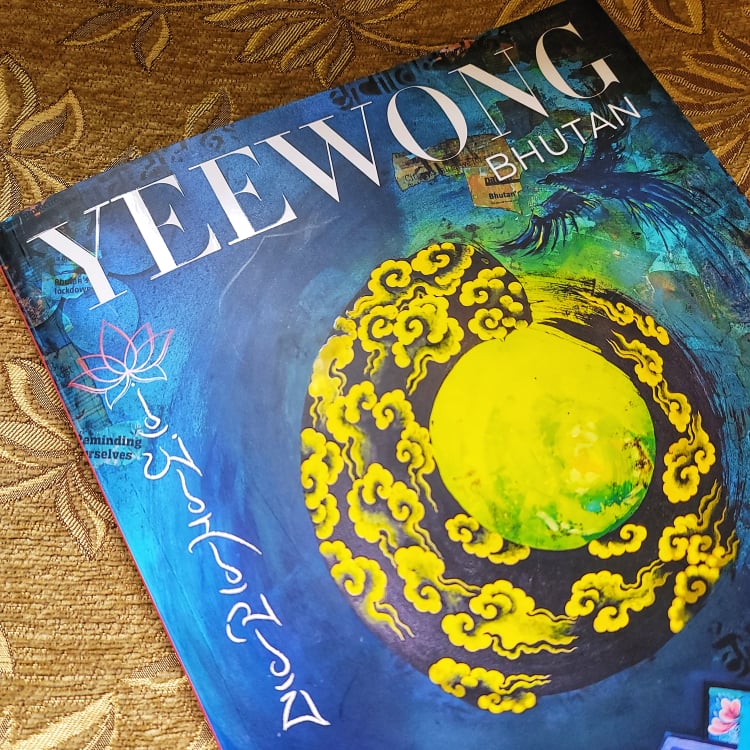 Yeewong Magazine, Issue One, 2021
Sold Out
Delivery
Free delivery in Thimphu. Delivery charges may be applicable for other Dzongkhags.
Note
If you are not happy with our service or if the product is not up to your expectation, you can cancel the order on the spot when we come to deliver your order. There will not be any cancelation or delivery charge imposed for returning the goods.
Terms and Conditions
1. Prices of the products will change with time. It can go higher or lower.
2. Incase of faulty products, replacements or refund should be claimed within 24 hours after receiving the product.
3. Refund process will take 24-72 hours.
4. If delivery is required urgently, it should be mentioned while ordering the product (as a remark).
5. By ordering on Azha Pasa you agree to the above terms and conditions.
---
Product Description
This issue is a special tribute to His Majesty Druk Gyalpo Jigme Khesar Namgyel Wangchuck's leadership. The cover painting is a collaboration project of four artists painting their tribute on one canvas. The issue also features articles on conservation, good health, travel, food and entertainment in Bhutan. Happy Reading!

Yeewong Magazine is Bhutan's first and only lifestyle magazine (released twice a year) spanning more than 11 years. Yeewong celebrates Bhutan's culture, arts, people, and inspiring stories.
The magazine is under the umbrella company Yeewong Bhutan which is a leading multimedia company. Our primary endeavor is to tell stories of Bhutan through artistically and professionally rendered videos on social media, and through Yeewong magazine. Our channels include Yeewong magazine, YeeGetaway, Zhimmey, Yee Podcast and Yee Video Production services.

---
Related Products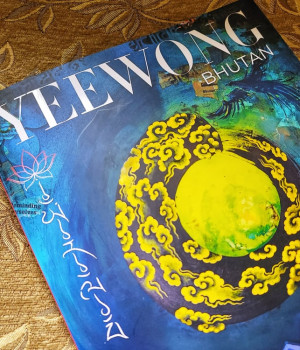 ---
Shop By Categories